The black book home learning this week is: What I have learnt about Life Processes.
Here are a few ideas to help if you don't know where to start or what to do.
Sort objects into Living, Dead and Never alive.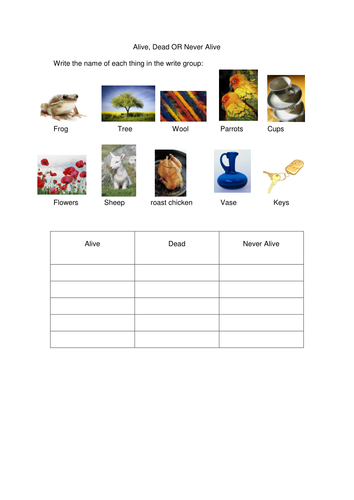 Draw an object and explain why it is living, dead or never alive
Make a poster about MRS GREN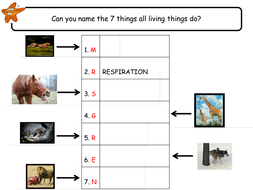 Create a word search/ quiz where people have to find the seven life processes.
Pictures explaining the Seven life processes.
Create a poster explaining what a living thing needs to survive. Maybe how you look after a pet!
https://www.bbc.com/bitesize/articles/zx38wmn