This week as writers,  we have explored the text 'My name is not Refugee.' We used our predicting skills before reading the book to determine what might happen in the story. We then used our inference skills to help us explore how the character might be feeling at different points in the story. We are looking forward to writing our own diary entries based on the character in the book next week!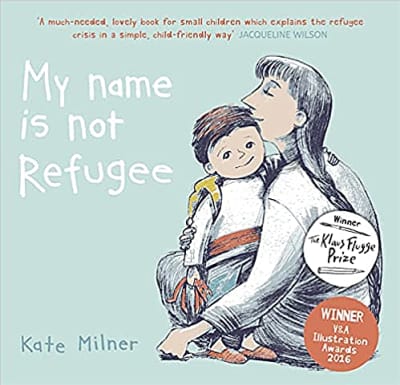 As mathematicians, we have learnt about how to find the area of 2D shapes by counting the squares inside a shape. We used cubes to help us make shapes with different areas before drawing them.
As scientists, we started our new topic about electricity. We started by exploring the difference between objects that use batteries and objects that use electricity to run.
As digital leaners, we started our new topic of online safety and learnt about signs we should look for in a spam email. We also started thinking about digital footprints and things that have a negative or positive impact on our digital footprints.
In PE, we have begun our gymnastics unit. We have been performing balances and bridges, as well as how we can enter and exit these with control. We have been demonstrating how to perform these balances using different types of equipment.